High School Coding Competition
The High School Coding Competition (HSCC) program is designed to give students in local chapters the opportunity to be exposed to coding (i.e., PHP, Java), web development (I.e., API, Javascript, HTML, CSS), database design and project delivery.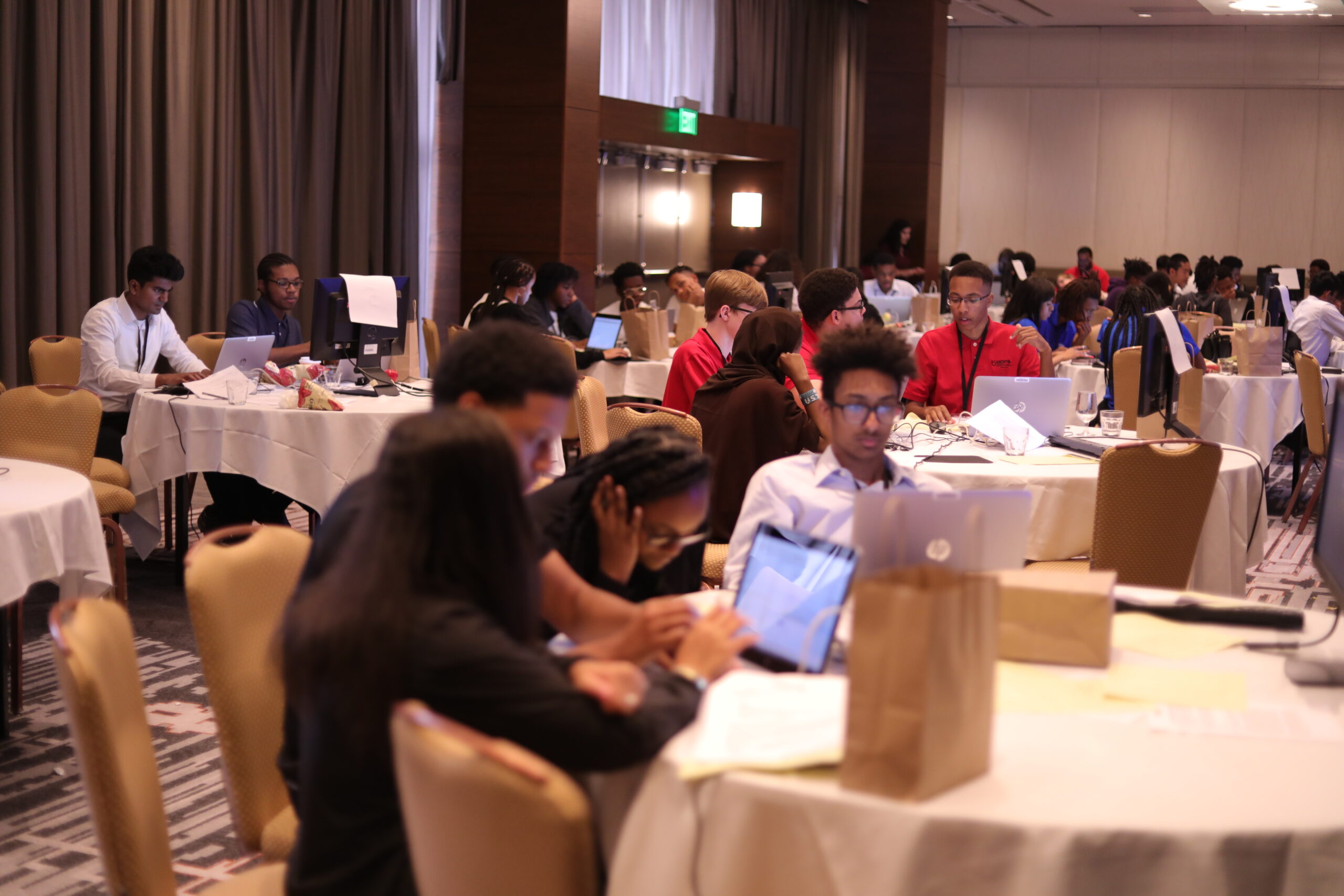 BDPA Motto: "Advancing Careers From The Classroom To The Boardroom."
At the annual conference, teams are given a real world based scenario to design a web based solution and then present to a team of judges. Teams have up to 4 weeks to complete part 1, and then 8 hours during the conference to complete part 2. This gives students an opportunity to learn to work as a team, task management, role definitions, troubleshooting and presentation skills. Judges score based on user web experience, presentation, and coding ability. Teams also take a quiz based on basic common computer knowledge in areas such as hardware, software, number systems, graphical user interface, internet terminology, web design( HTML/ CSS) and BDPA general knowledge.
Each member of the top 3 teams is awarded The Dr. Jesse Bemley Scholarship. Dr Bemley is the founder of HSCC.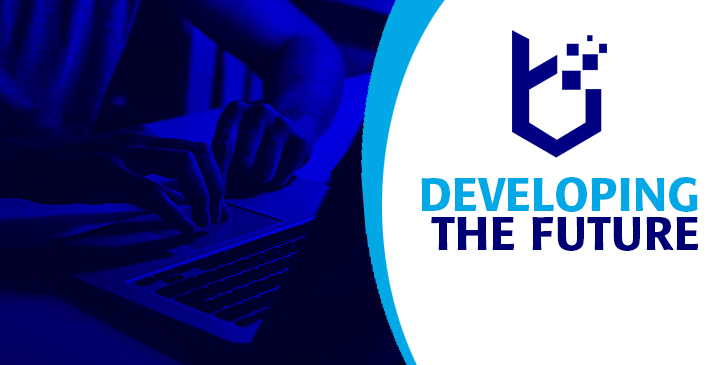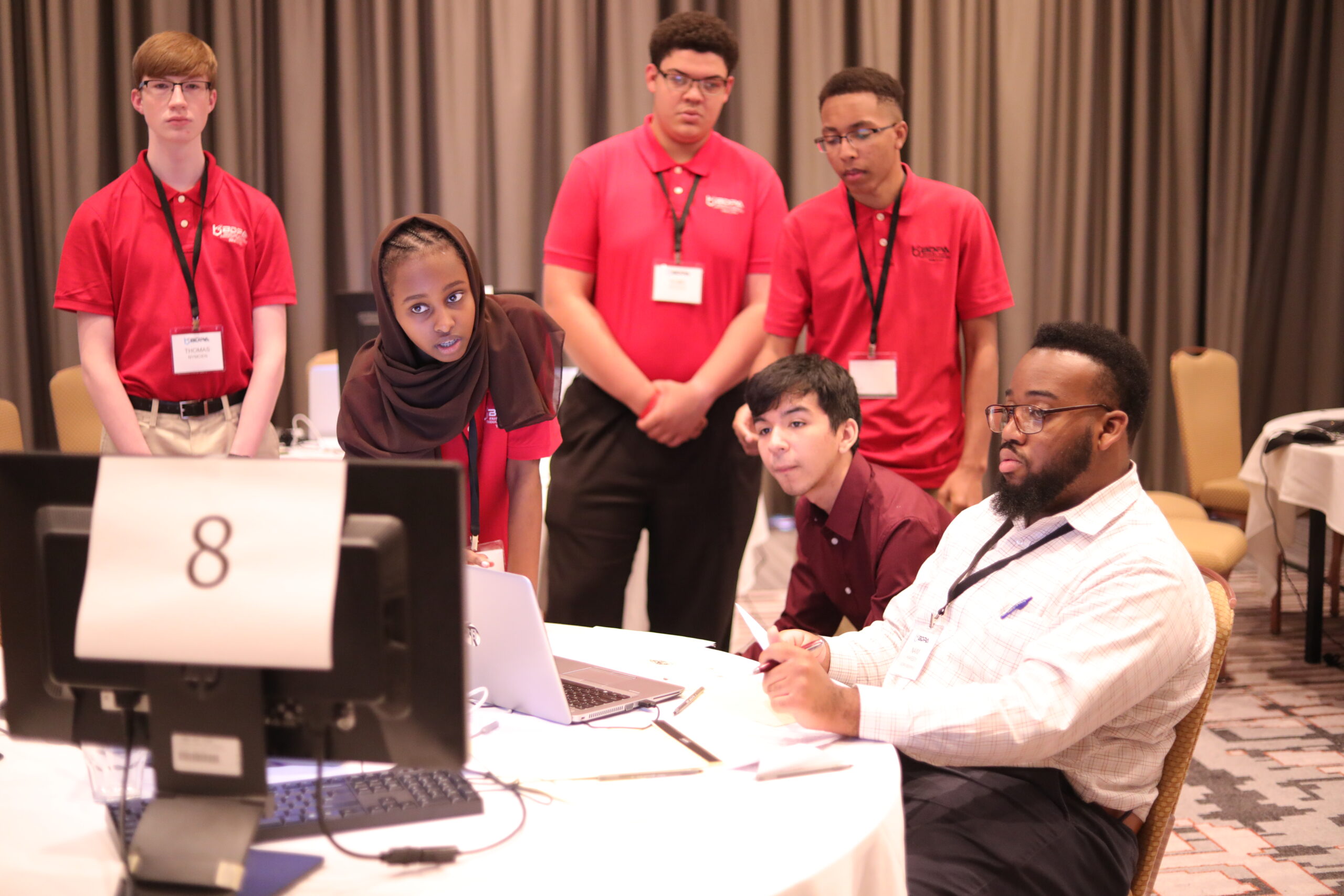 We are actively looking for sponsors for the High School Coding Competition. Becoming a sponsor will give your organization early access to our talented BDPA students and an avenue for your diversity and community outreach commitments. When you offer scholarship funds for our winners, we'll give you a seat at the judging table and the opportunity to interview any of our high school for internship and full-time positions.
If your organization is interested in sponsoring the National High School Coding Competition, please contact hscc@bdpa.org
Interest in Sponsoring the BDPA HSCC
Be part of a national movement and make a difference in the lives of African American information technology professionals as we work together to create the changes needed for diverse work environments and supportive communities. So the next time someone asks, Where are the Blacks in Information Technology? Where are the Blacks In Technology? Where are Information Technology Thought Leaders? Where are the Blacks In STEM? Where are the Black Digital Leaders of the future? Tell them they are all in BDPA!