Annual BDPA National
Conference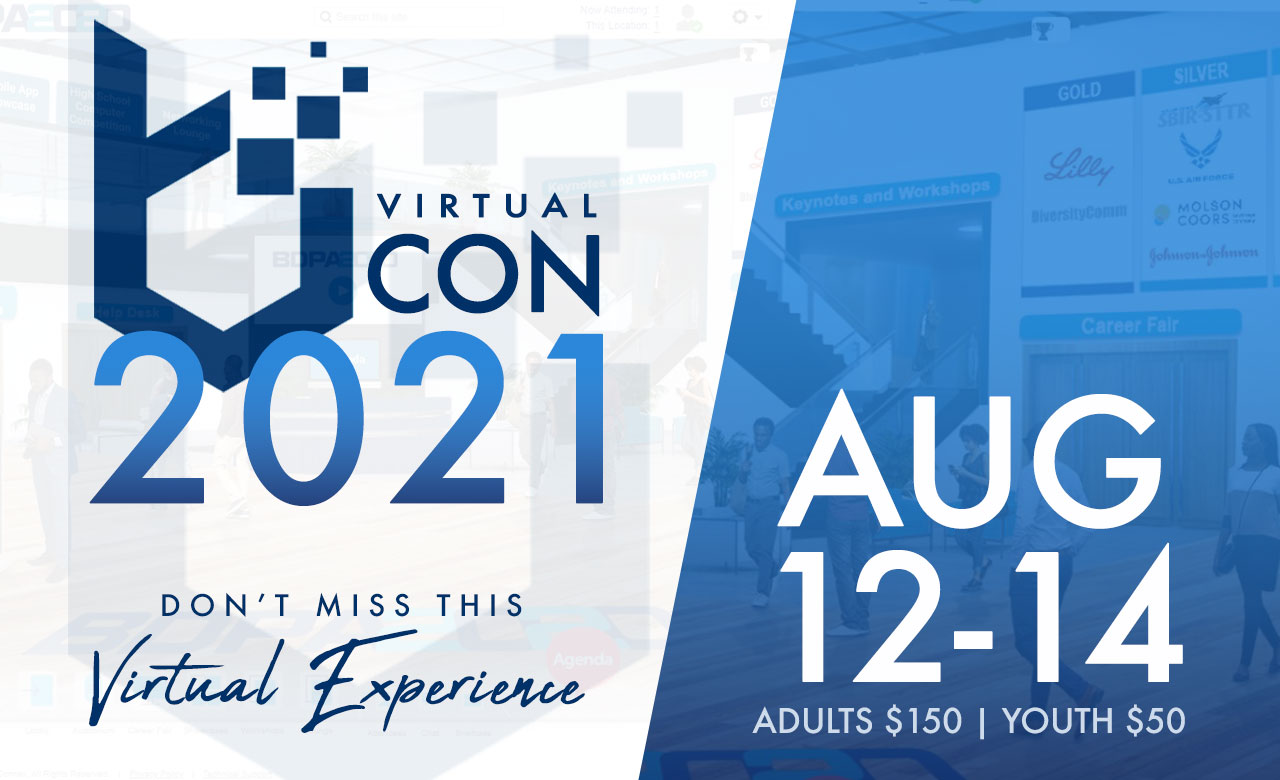 Powered Together – A Revolution of Excellence
DON'T MISS THIS VIRTUAL EXPERIENCE!!!
ADULTS $150 | YOUTH $50
BECOME A SPONSOR
Make a difference for others and help your business
If this pandemic has taught us anything, it has shown us that we are stronger together. From the world movement that is ongoing to eradicate racism and centuries of social injustice and inequities to the innovative actions taken across industries and geographies to battle the ongoing adverse impacts of the pandemic, the power of unity is evident. History is being made at record speed across the world because people are coming together to power a revolution of excellence.
BDPA has a long-standing history of mobilizing and inspiring excellence, starting in the classroom and leading to the boardroom. Now, in this moment of history, BDPA continues its commitment to inspiring and excellence and changing lives by tapping into the power of togetherness to revolutionize excellence — a revolution that is changing the world.