The purpose of this event is to increase Historically Black Colleges & Universities' (HBCU) and Minority Servicing Institutions' (MSI) participation in the U.S. Air Force and U.S. Space Force Small Business Technology Transfer (STTR) programs.
These Collider Presentations are FREE OF CHARGE
2021 Collider information
Vision Engage with HBCU/MSIs (Minority Servicing Institutions) to support the development of science, technology, engineering, and mathematics (STEM) capabilities in support of Air Force needs and to alleviate competency gaps between HBCU/MSIs and traditional research universities.
Purpose The purpose of this event is to generate demand, to educate our target audience on the STTR program and processes, to enable networking between potential government customers and small businesses and overall to increase the HBCU participation in the STTR program. Bringing awareness to under-served communities.
To increase Historically Black Colleges & Universities' (HBCU) and Minority Servicing Institutions' (MSI) participation in the U.S. Air Force and U.S. Space Force Small Business Technology Transfer (STTR) programs
• Increase HBCU/MSIs participation in the Air Force research funding source program
• Increase research opportunities with HBCU/MSIs in Air Force competency areas
• Working with HBCU/MSIs to increase their success in competing for broader research funding sources
• Increase the number of HBCU spin out companies.
• Increase awareness of the AF STTR program
• Educate the target audience on the STTR program, processes, and policies
• Reduce barriers to entry
• Increase HBCU participation in STTR program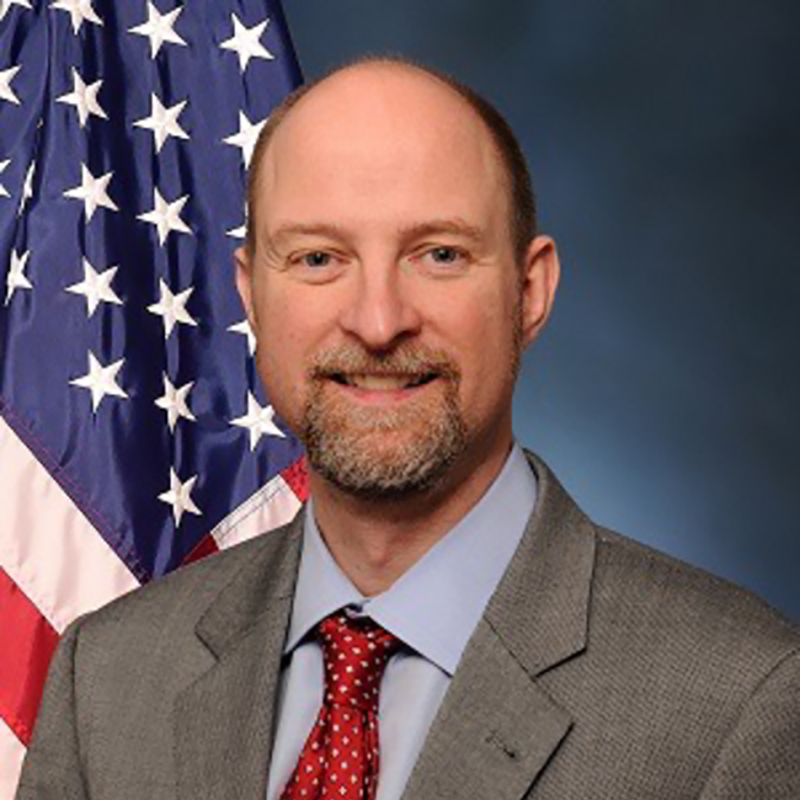 DR. TIMOTHY S. KROECKER
Senior Operations Research Analyst at the Air Force Research Laboratory, Information Directorate
View Bio
Timothy S. Kroecker is a Senior Operations Research Analyst at the Air Force Research Laboratory, Information Directorate, Rome, New York. The directorate's mission is to lead the discovery, development and integration of affordable warfighting information technologies for our air, space and cyberspace forces. Dr. Kroecker conducts research in a variety of areas including ethical decision-making, workflow processes, and talent development. In addition, Dr. Kroecker focuses much of his efforts to building and maintaining collaborative relationships with academic institutions, particularly HBCUs, and MSIs, and Tribal Colleges. Dr. Kroecker was the Air Force winner of the 2019, National Association for the Advancement of Colored People (NAACP) Roy Wilkins Renown Service Award.
Dr. Kroecker received his Ph.D. in Industrial/Organizational Psychology from the Illinois Institute of Technology in 1993. For his dissertation, he examined the impact of situational constraints, competition, accountability, and moral development on ethical decision-making in the workplace. He holds an M.B.A. from City College of New York, Bernard M. Baruch College (Class of 1986), and received his Bachelor's degree in Psychology from St. Joseph's College in 1984.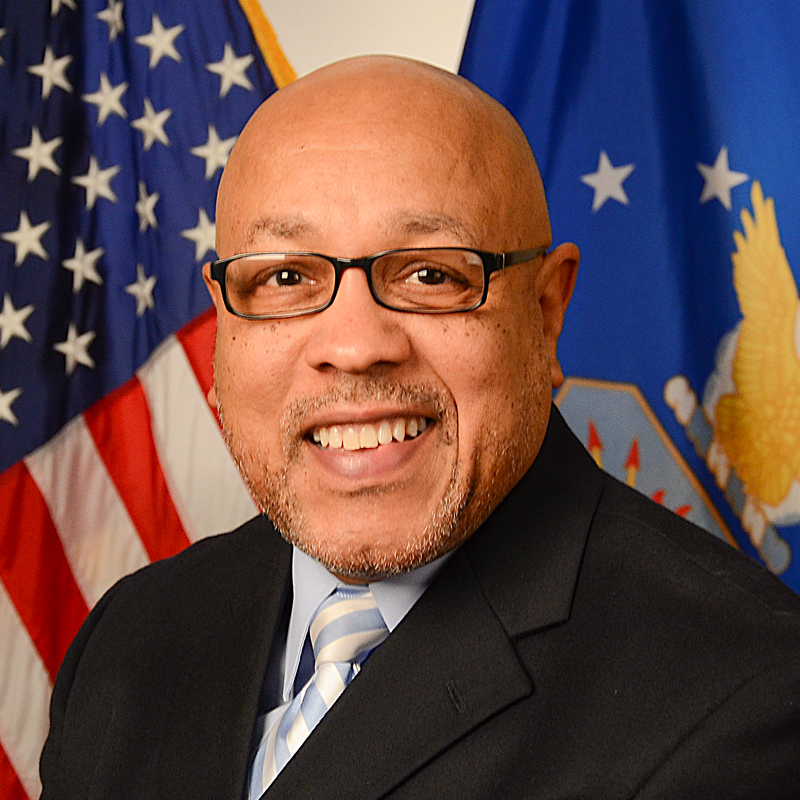 MR. EDWARD J. LEE
Program Coordinator for HBCU/MI's for the Air Force Office of Scientific Research (AFOSR)
View Bio
Mr. Edward J. Lee has a B.S. Business Administration from Morgan State University, Baltimore, Maryland. He is the Program Coordinator for Historically Black Colleges and Minority Institutions (HBCU/MI's) for the Air Force Office of Scientific Research (AFOSR) in Arlington, VA, one of the 9 directorates that comprise the Air Force Research Laboratory (AFRL). He is responsible for coordinating activities that provide funding support to minority institutions across the nation. Mr. Lee provides leadership, strategic direction, and oversight to universities to help make them aware of opportunities and facilitates introductions and guidance to ensure institutions of higher education are well represented within the minority community. He has a unique way of communicating and can talk to everyone to make them feel special, from students to university Presidents. Mr. Lee has taken on the task of coordinating activities with the small business programs of SBIR and STTR geared towards fostering the commercialization of products to the warfighter for the Department of Defense.
Mr. Lee has worked for the AFOSR since 1997, initially overseeing the University Research Initiative program. He is now working to enhance communications between HBCU's and MI's to be able to compete for contracts/grants at a larger scale. Working in private industry prior to coming to AFOSR and owning his own business since 1987, EJL Associates, Ed has helped to establish and support black-owned businesses in the Washington Metropolitan area. Ed is also a graduate from an HBCU, Morgan State University in Baltimore, Maryland and in 2013 authored his first book, The Soul of Man.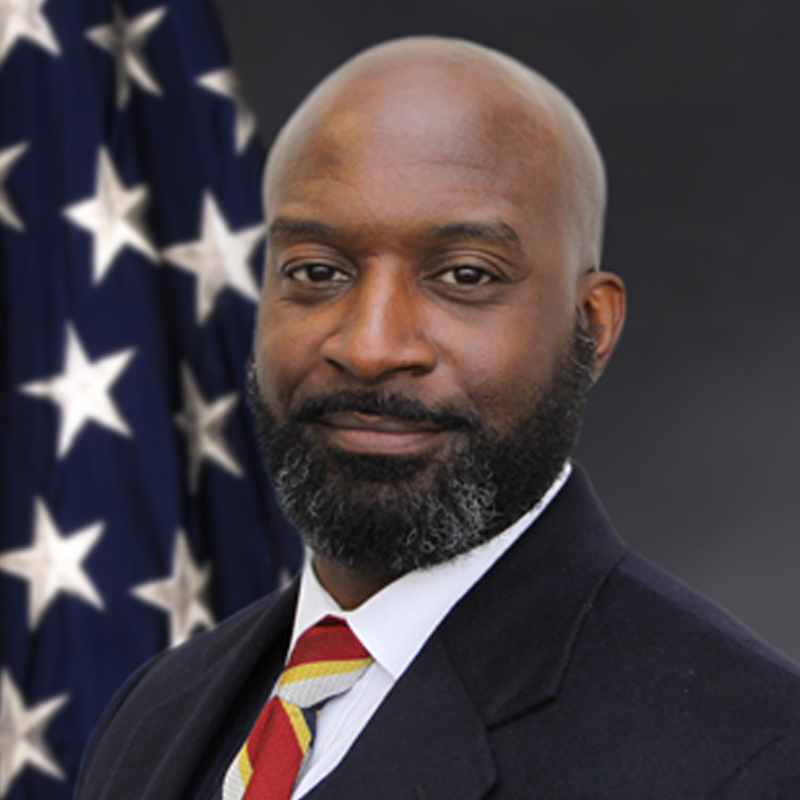 DR. REGINALD J. TURNER
Associate Dean of the School of Systems and Logistics
View Bio
Dr. Reginald Turner is the Associate Dean of the School of Systems and Logistics, one of four schools that make up the Air Force Institute of Technology, located at Wright-Patterson Air Force Base, Ohio. Dr. Turner is responsible for the daily operations of the school, which includes executing an annual operating budget of $12.5 M across three Professional Continuing Education departments and one Administrative department. These four departments develop and deliver defense-focused professional continuing education, research and consulting services in order to sustain America's Air and Space Forces technological supremacy. Dr. Turner also serves as the school's Chief Academic Officer and assumes the responsibility for the management and professional development of over 120 faculty and staff members, to include military, civilian and contractor personnel. To this end, the school provides more than 120 resident, on-site, virtual and both synchronous and asynchronous distance learning professional continuing education courses in acquisition management, logistics, contracting, systems management, software engineering and financial management. Approximately 18 thousand DoD personnel in 50 worldwide locations attend Systems and Logistics courses each year.
Dr. Turner has a diverse professional background, which spans nearly three decades of dedicated, exemplary military and civil service. After being commissioned into the Air Force from Tuskegee University as a 2d LT, he began a distinguished 22 year military career that included working in the intelligence, research and development, and education career fields, as well as program and technical management. Dr. Turner has been recognized by The Under Secretary of the Air Force for Acquisitions as an Acquisitions Subject Matter Expert and continues to serve the nation having brought that expertise to the civil service workforce.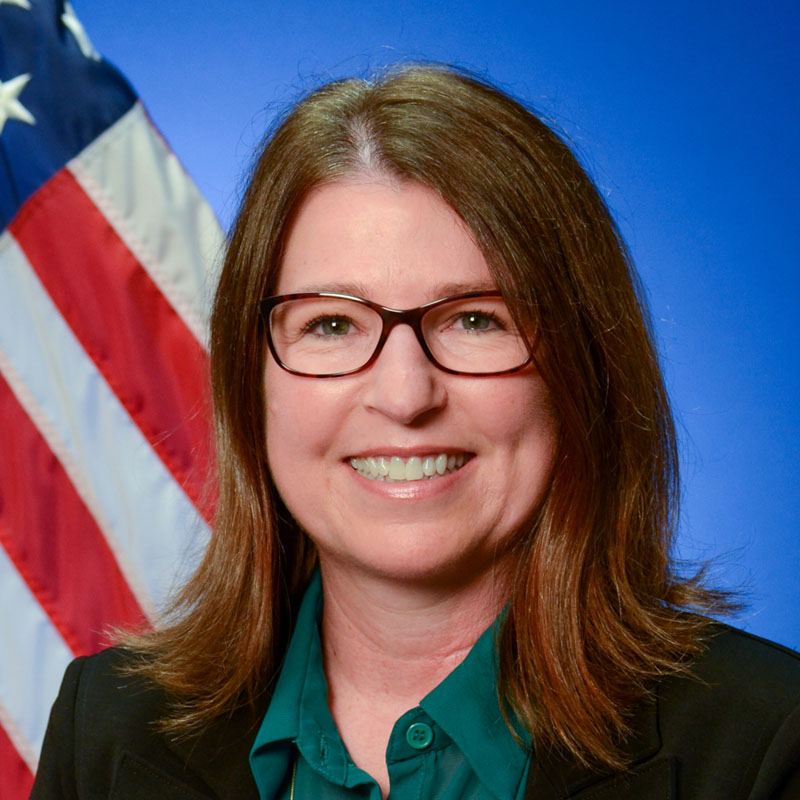 DR. SHERY L. WELSH
Director, Air Force Office of Scientific Research (AFOSR)
View Bio
Dr. Shery Welsh, a member of the Senior Executive Service, is Director, Air Force Office of Scientific Research (AFOSR), Arlington, Virginia. In this role, she leads the management of the Department of the Air Force's global basic research investment. AFOSR has a staff of 200 scientists, engineers and administrators in Arlington and foreign technology offices in London, Tokyo, Santiago, Chile and Melbourne, Australia. Dr. Welsh ensures the success of a nearly $500 million a year basic research investment portfolio and the transition of resulting discoveries to other components of the Air Force Research Laboratory, defense industries and other Defense Department components. The AFOSR's annual investment in basic research is distributed among roughly 300 academic institutions worldwide, 100 industry-based contracts, and more than 250 internal AFRL research efforts.
Dr. Welsh brings over 34 years of experience from the DoD as a federal employee for the Department of the Air Force and the Missile Defense Agency. In her previous role, she served as the Director, Science & Technology, for the Missile Defense Agency. She sought out cutting-edge technology from across the world within industry, DoD, and the National Laboratories to advance state-of-the-art technologies to benefit the warfighter. Other assignments in the Missile Defense Agency include Chief Engineer for the Airborne Laser Program, Director of Target and Countermeasure Requirements, Chief Scientist for the Interceptor Knowledge Center and Chief Engineer for the Advanced Technology Program Office. Dr. Welsh's 20 years working for the Air Force afforded her the opportunity to work many programs such as the C-130U Gunship, C-17, Joint Strike Fighter, F-16, B-2, F-22, Airborne Laser, and the Wide-body Aerial Sensor Platform.
Her accomplishments include published articles in major scientific journals, two Rising Star Awards from the Missile Defense Agency, and Engineer of the Year from the Air Force as well as serving as a part-time professor at the University of Alabama in Huntsville.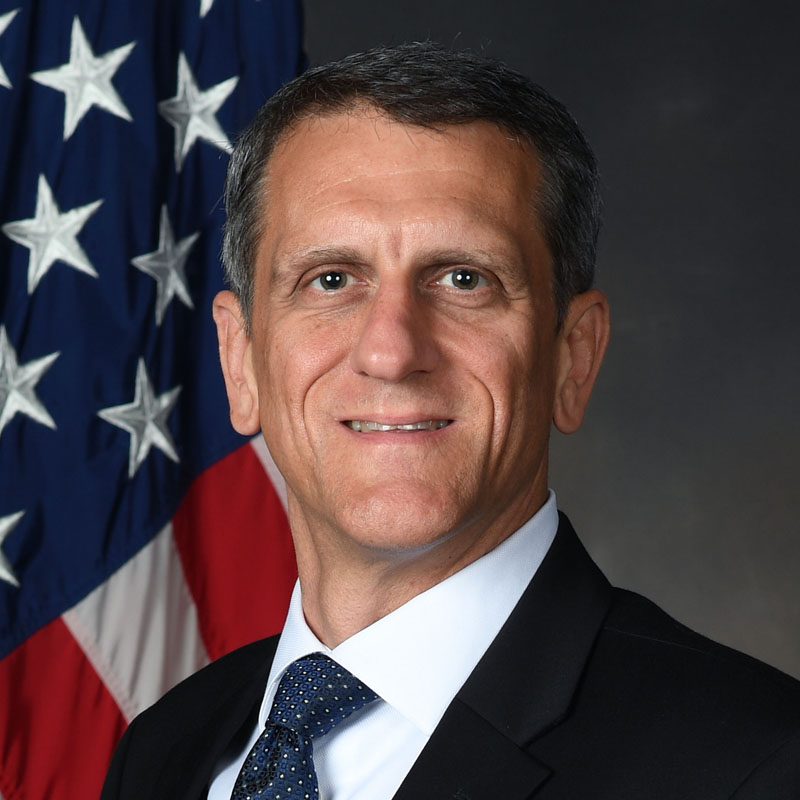 MR. TIMOTHY SAKULICH
Executive Director, Air Force Research Laboratory, Wright-Patterson Air Force Base
View Bio
Timothy Sakulich, a member of the Senior Executive Service, is Executive Director, Air Force Research Laboratory, Wright-Patterson Air Force Base, Ohio. He is the Principal Assistant to the Commander and the Senior Civilian Executive responsible for managing the Air Force's $3 billion science and technology program along with an additional $3 billion of externally funded research and development. He serves a government workforce of approximately 6,500 people in the laboratory's nine component technology directorates, 711th Human Performance Wing, and AFWERX.
Mr. Sakulich began his Air Force career in 1984 as a Distinguished Graduate of the United States Air Force Academy. Upon commissioning, he was awarded a scholarship to attend graduate school at North Carolina State University where he received a Master of Science degree in applied mathematics. He has held diverse technical and leadership positions, including those in operations research, logistics, international security cooperation, science and technology and programs and resources. During the course of his active-duty career, Mr. Sakulich served in assignments at base level, an air logistics center, research laboratory, two major command headquarters, a combatant command headquarters, a defense agency and the Joint Staff.
Mr. Sakulich entered federal civilian service in 2010 as Chief of the Strategic Planning and Transformation Office for the Air Force Research Laboratory 711th Human Performance Wing. In 2012, he was selected as the wing's first civilian Vice Director and promoted to the grade of Senior Scientific and Technical Manager in May 2017. From March 2018 to July 2018, he served as the Acting Director of the Air Force Research Laboratory Information Directorate. In October 2018 he was appointed to the Senior Executive Service.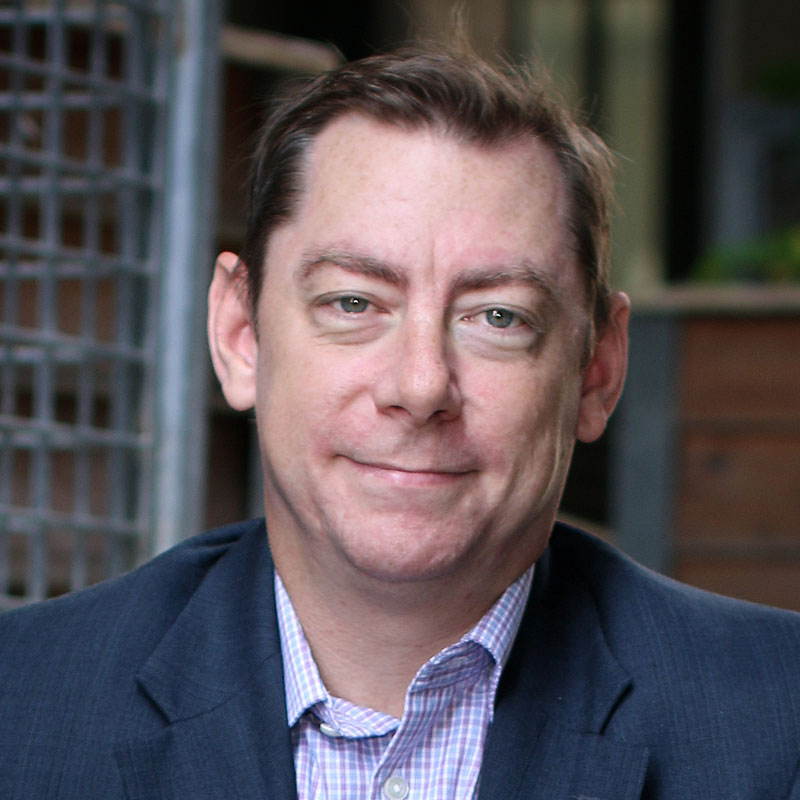 MR. BILLY GRILL
Procurement Counselor for the Ohio University Procurement and Technical Assistance Center (PTAC)
View Bio
Billy Grill is a Procurement Counselor for the Ohio University Procurement and Technical Assistance Center (PTAC) in Dayton. He has 15 years of experience in helping clients market to all levels of Federal, State, and Local governments. His varied roles in business development, marketing, operations, and program management give him a wide skill set to assist his clients with. Billy also has experience as a Small Business Development Center Counselor helping businesses start, grow, and expand their footprint.
With an A.A. in Business Administration from Sinclair Community College and a B.S. in Business Administration from Salisbury University, Billy has strong knowledge of business fundamentals. This knowledge, coupled with a network of strategic business resources in the Miami Valley, give him a toolset to help most any business reach their potential.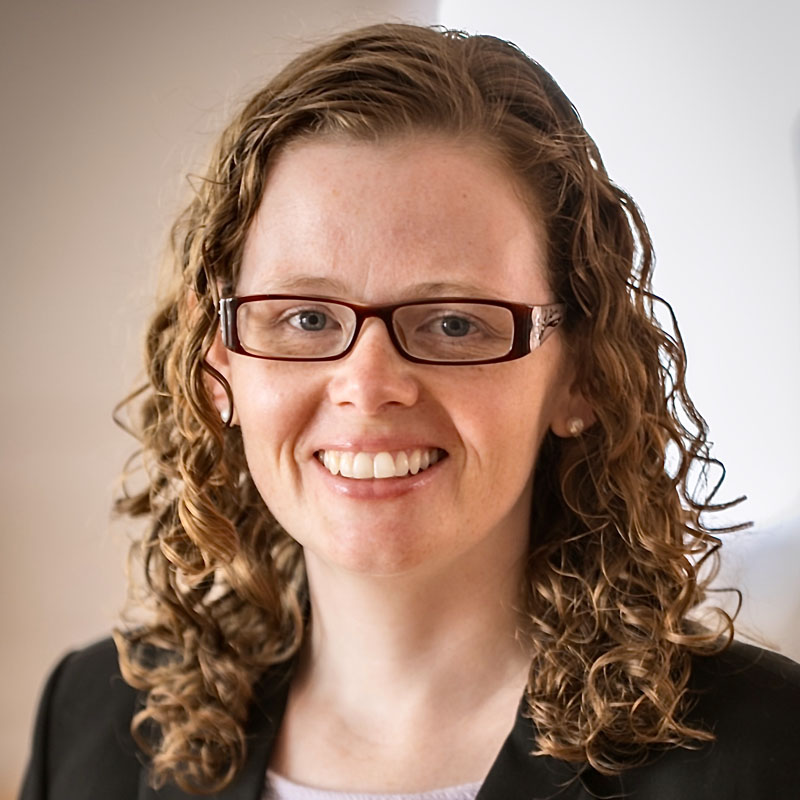 DR. KATHLEEN GILPIN
Director of National Engagement for APEX
View Bio
Kathleen Gilpin is the Director of National Engagement for APEX, a program under Parallax Advanced Research. She received her Bachelor's degree in Psychology from Rochester Institute of Technology, Master's degree in National Security studies from Naval War College, and a Doctor of Philosophy in Neuroscience from the University of Maryland School of Medicine. She is a protein biochemist by training and completed her post-doctoral fellowship at the U.S. Naval Research Laboratory. Most recently, she worked as a research scientist in the Warfighter Readiness Division of the Air Force Research Laboratory. In addition to her scientific accomplishments, Kathleen served as a Surface Warfare Officer in the Navy on active duty for 5 years and continues to serve in the reserves. Currently, she serves as the Commanding Officer of a unit supporting Japan.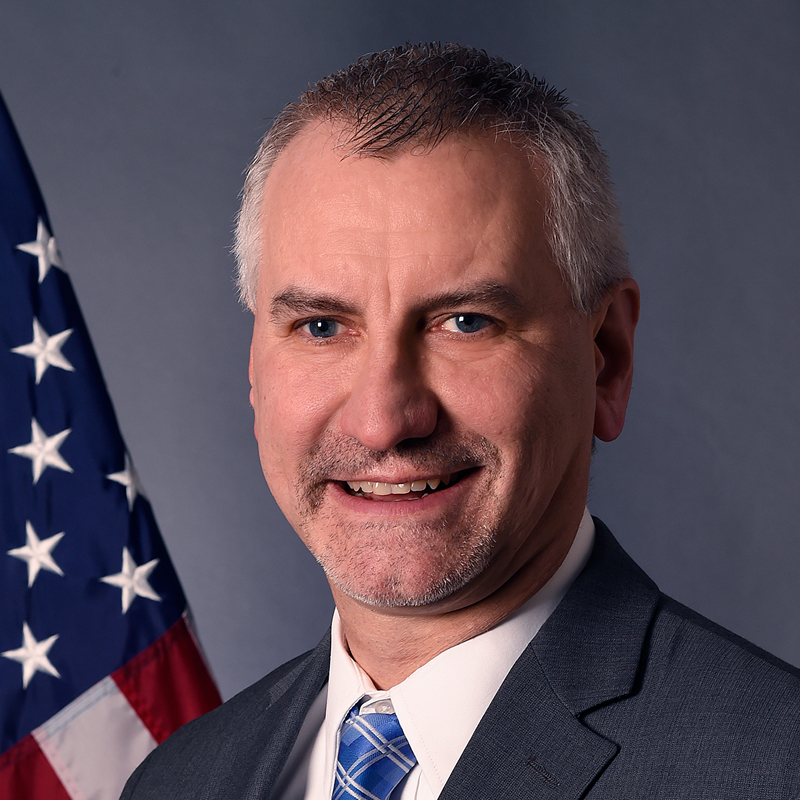 DR. MICHAEL J. HAYDUK
Deputy Director, Air Force Research Laboratory, Information Directorate (AFRL/RI)
View Bio
Dr. Michael J. Hayduk is the Deputy Director, Information Directorate, Air Force Research Laboratory, Rome, New York. The directorate's mission is to lead the development and integration of Air Force warfighting information technologies for Command, Control, Communications, Computers, Intelligence, and Cyber. Dr. Hayduk plays a key role in overseeing an annual budget of over $1.8 billion, leading the activities of over 1,200 scientists, engineers, administrative and support personnel. He is also responsible for coordinating AFRL's Quantum Information Science research portfolio spanning six technical directorates. Dr. Hayduk was instrumental in the formulation and stand-up of the Innovare Advancement Center which is the open innovation technology hub located just outside of the security perimeter of the Information Directorate. Dr. Hayduk continues to lead the development of strategic partnerships at Innovare.
Dr. Hayduk was the Chief of the Computing and Communications Division, Air Force Research Laboratory, Information Directorate, Rome, New York from 2011 to 2019. The division's mission is to lead the discovery, development and integration of affordable computing, networking and communications technologies for our air, space and cyberspace forces. Dr. Hayduk was responsible for defining, planning, budgeting, advocating, managing and directing the execution of the research program and leads all aspects of personnel management within the division.
Dr. Hayduk joined the Air Force through the Palace Knight educational program in 1991 and was assigned to Rome Laboratory. Upon completion of his graduate studies, he served as a research engineer where he developed ultrafast solid state pulsed lasers for optical communication systems. As a team leader Dr. Hayduk led the development of microwave photonic components and subsystems for use in radio frequency sensors. Dr. Hayduk became the acting Chief for the Electro-Optic Components Branch in 2007 in the AFRL Sensors Directorate which developed components and subsystems for advanced radio frequency and electro-optic AF sensor systems. In 2007 he became the Chief of the Emerging Computing Technology
Branch in the AFRL Information Directorate which performs fundamental and exploratory research and development in nanocomputing, quantum computing, computational intelligence and optical computing for advanced computing architectures. Dr. Hayduk has published more than 50 journal and conference papers and holds one US patent.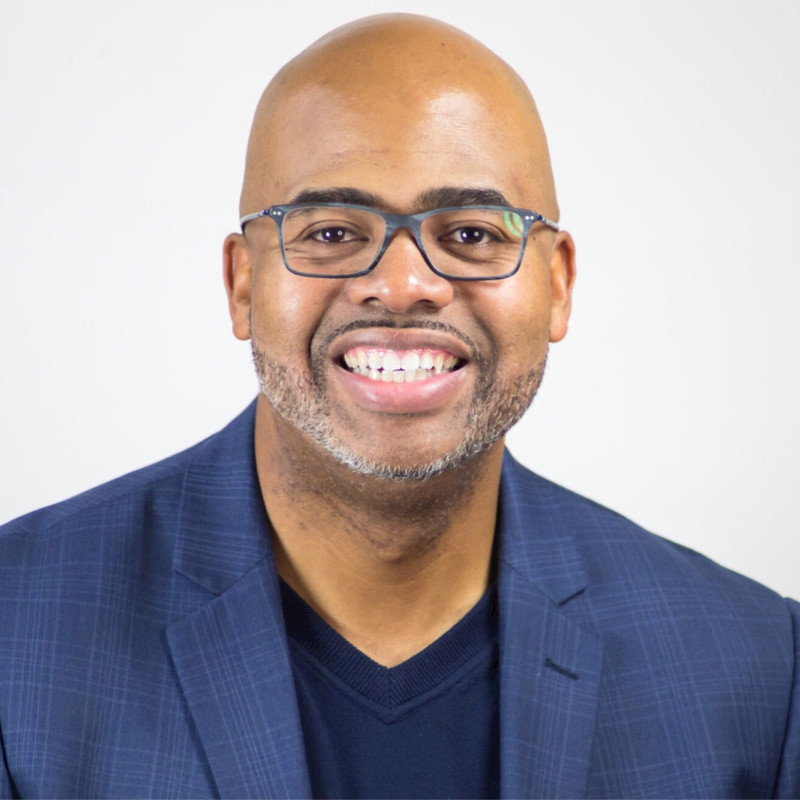 MR. Terry Morris
Advisor, Racial Justice, Eli Lilly and Company; National President, BDPA
View Bio
Terry Morris serves as Eli Lilly and Company's Advisor for Racial Justice and National President of National Black Data Processing Associates (BDPA) Organization. After 20 years in IT roles, he recently took a D&I job on improving job opportunities and experiences for blacks. Terry not only embodied what
hard work and values ingrained in faith and family can do professionally – he has reinvested his strengths back into the community through volunteerism and intentional impact – something he considers his life motto.
Morris graduated from Florida A&M University in 2000 with a degree in computer and information systems and obtained a master's degree in policy analysis from Indiana University–Purdue University Indianapolis in 2010.
Terry has always had a passion for serving the community and teaching. Still, when an opportunity presented itself for him to visit Indianapolis to participate in a career planning conference for college students at Lilly, he followed the chance, which quickly ignited an ongoing journey in the sciences. That journey included many professional achievements in seven other positions before his current role at Eli Lilly. He wasted no time integrating his passion for service in education with his IT background and skills, a fusion that would also open doors to his involvement and volunteerism with BDPA, now as National President. Under his leadership, the organization continues to stick to the mission "Advancing Careers, From the Classroom to the Boardroom" by equipping young African American students and professionals with the tools, resources, and network to be successful contributors in STEM.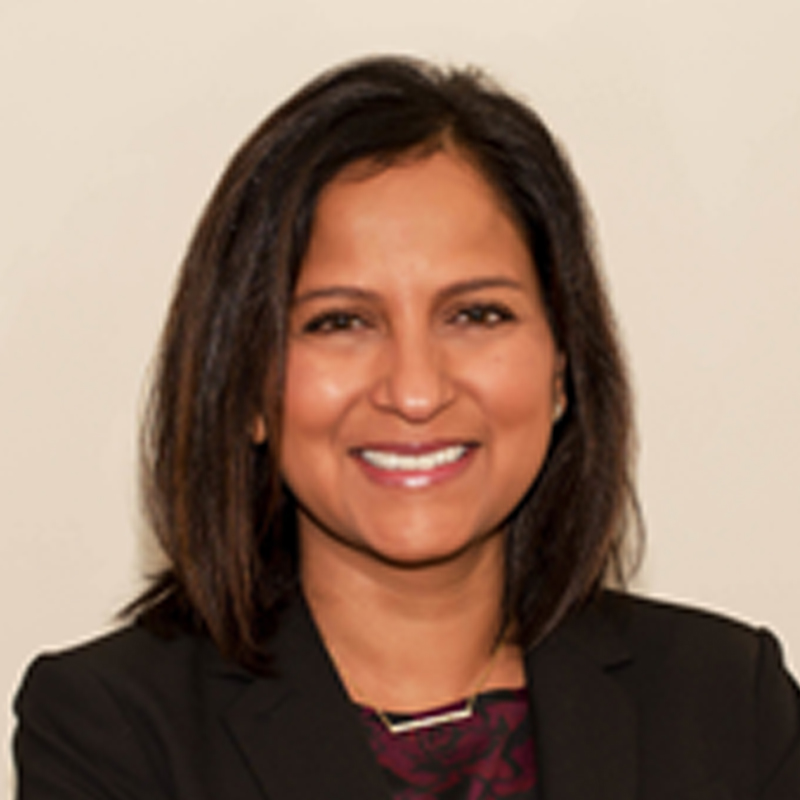 Ms. Srujal Sheth
CEO at Vana
View Bio
As Vana's CEO, Srujal leads formulating and executing long-term strategies that impact clients, employees, strategic partners, and Vana. Srujal defines a culture that inspires the Vana team to be innovative while developing in their personal and professional journey. Srujal is known for her creative and pragmatic out-of-the-box approaches to solving problems and creating solutions.
In 2006 Srujal founded Vana with the simple concept of understanding and solving business-driven challenges for clients. Her approach is not just through technology but aligning organizational goals to value-based business outcomes. This integration of the right team, approach and technology has helped Vana's Commercial and Government customers to accelerate, simplify, and deliver.
She is a seasoned leader with deep expertise in developing strong client relationships, a passion for building an outstanding Vana Team to support clients, and a disciplined focus on setting the tone for Vana's values, ethics, and culture.
Srujal's professional experience includes Fortune 1000 companies where she led enterprise initiatives for IT and financial transformations. She received her Bachelor of Science in Accounting and Finance from Wright State University in Dayton, Ohio, and is a Certified Public Accountant (CPA, Inactive).
Srujal advocates for community engagement and organizations that promote and encourage women's professional development to include:
• Technology First – Women 4 Technology Steering Committee and CEO Council
• Aileron – Customer Advisory Council
• AFCEA Dayton – Wright Chapter, VP of Membership
• NCMA Dayton Chapter – Board of Directors
• Member – Women in Defense (WID), Dayton Defense, Dayton Chamber of Commerce
Srujal is passionate about learning and exploring. She enjoys spending time with her husband and two children and practicing yoga.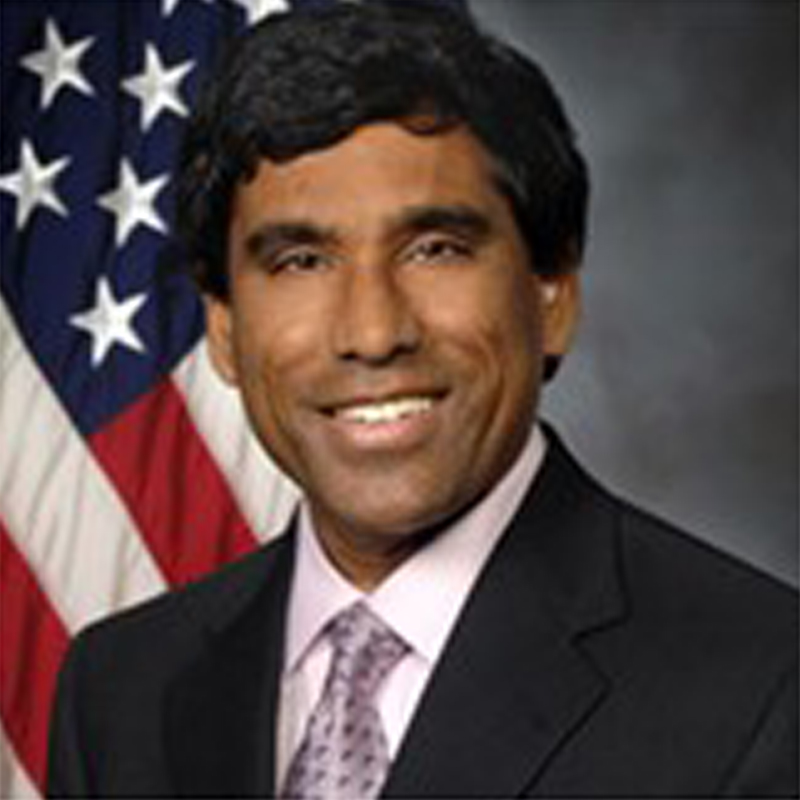 Dr. Sivaram Gogineni
Senior Research Engineer & President
View Bio
After earning a Ph.D. in Mechanical Engineering from Florida State University, Dr. Sivaram Gogineni relocated to near Wright-Patterson Air Force Base in Dayton, Ohio. Since 1998 he has conducted a broad range of engineering and scientific research on technologies such as aero-optics, aircraft jet noise, turbomachinery, gas turbine combustion, optical and laser based diagnostics, hypersonics, detonations, fluid dynamics, and aerodynamics. He has managed related contracts sponsored by various U.S. government agencies (e.g. DoD, NASA, and NIH) and the aerospace industry (e.g. Boeing, Lockheed, Pratt & Whitney, and GE Aviation).
With a spirit of entrepreneurism and innovation, Dr. Gogineni has been involved in the formation of several small businesses. He's published more than 200 research articles in professional journals, conferences, and symposia and over the past 25 years has delivered invited lectures at various academic and government organizations across the world. He has been recognized by esteemed professional societies, such as AIAA (American Institute of Aeronautics and Astronautics) and ASME (American Society of Mechanical Engineers) and has received the AIAA Sustained Service Award, ASME Dayton Section Life Time Achievement Award, and Affiliated Societies Council's Outstanding Engineer/Scientist Award. He is a Fellow of AIAA and ASME. He served on the Board of Directors for AIAA for seven years and is currently the Chair of Board of Advisors for University of Cincinnati Aerospace Engineering Department, a member of Board of Advisors for Wright State University Mechanical Engineering Department, and Board of Trustee member for the non-profit, Discovery Lab Global.
Dr. Gogineni contributes to aerospace public policy with visits to our nation's capital – meeting congressional delegates and staffers on a regular basis to advocate on behalf of the aerospace industry. He contributed to STEM (Science, Technology, Engineering, and Math) by organizing summer teacher internships, recruiting high school students for summer co-ops, mentoring k-12 students, and participating in local and national STEM gatherings.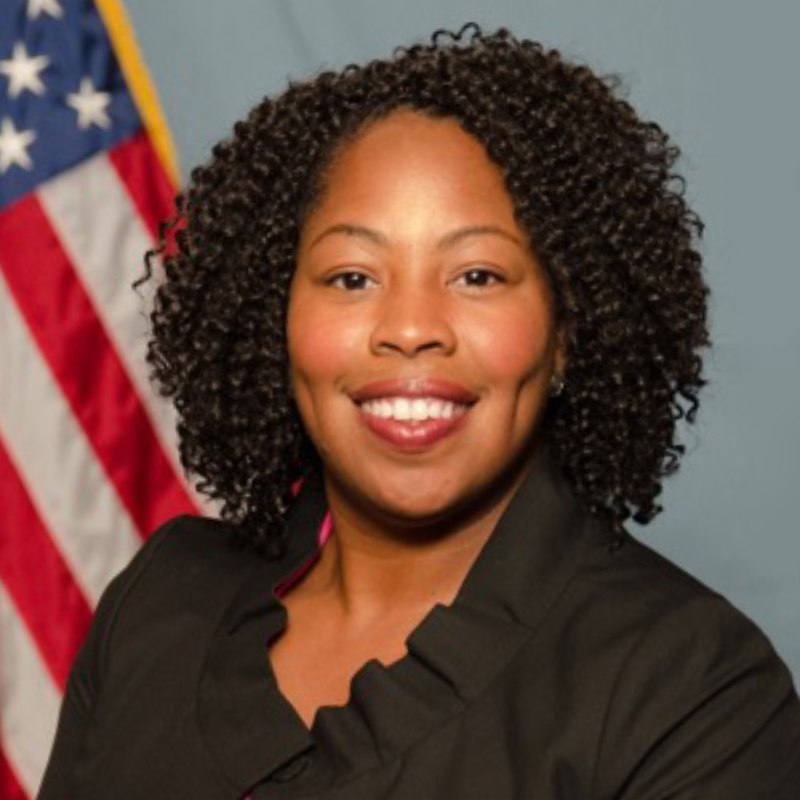 Ms. Anissa C. Lumpkin
SENIOR Program Manager for the Air Force Research Laboratory (AFRL), Air Force Small Business Office
View Bio
Ms. Anissa Lumpkin, member of the government civilian corps, is the Lead Program Manager for the Air Force Research Laboratory (AFRL), Air Force Small Business Office. Ms. Lumpkin directs an over $105M research budget focused on qualified small businesses in the nation's high-tech arena as a critical source of innovative technologies for our air, space, and cyberspace force. Through a competitive awards-based program, Ms. Lumpkin leads hundreds of yearly contract efforts sponsored by Air Force organizations from across the nation.
Serving the US Air Force for nearly 20 years, her experienced service has included both active duty and reserve time in the United States Air Force along with civilian time in the areas of Science & Technology and Acquisitions. Ms. Lumpkin's career began in 2001, serving as an active duty Acquisitions Officer in support of warfighter training, common operating systems, and unmanned combat air systems for the Aeronautical Systems Center. In 2009, she transitioned to a federal civil service role as an Operations Research Analyst for the Air Force Research Laboratory. Prior to her current assignment she was a Legislative Liaison serving a two-star General Commander, she assisted with all aspects of hearing preparation for senior-level officials and congressional briefings, as well as analyzing, researching, and formulating official responses to requests from Members of Congress, their staff, and congressional oversight committees on matters of Congressional interest.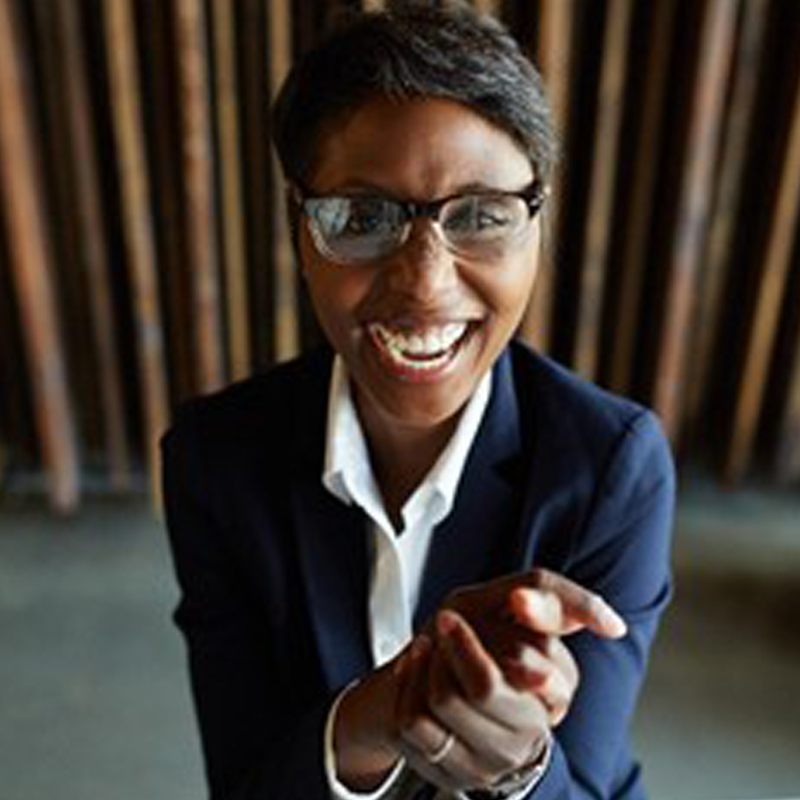 MS. Angela Grayson
CIPP-US, CLP, Chief Technology Counsel
View Bio
I am the founder of Precipice IP, PLLC, a strategic technology law services firm helping emerging and growth sci-tech companies better position themselves with investors by helping to protect a company's products, brands, designs, and data. I help turn science and technology makers into Sci-Tech Founders.
After almost 20 years of working as a corporate intellectual property attorney responsible for IP strategy and execution for such companies as Pfizer, Eli Lilly, DuPont, and Walmart, I now have the tremendous pleasure of acting as a fractional Chief Technology Counsel to disruptive businesses of all sizes, working with inventors and creatives in the chemical solutions, pharmaceutical, medical devices, and software industries.
Precipice IP, PLLC was built to provide fulsome and cutting edge thinking to our clients. We bring a fresh perspective and take a business-centric, practical approach to counseling our clients and meeting their needs. Visit our website and sign up to join our community at www.PrecipiceIP.com.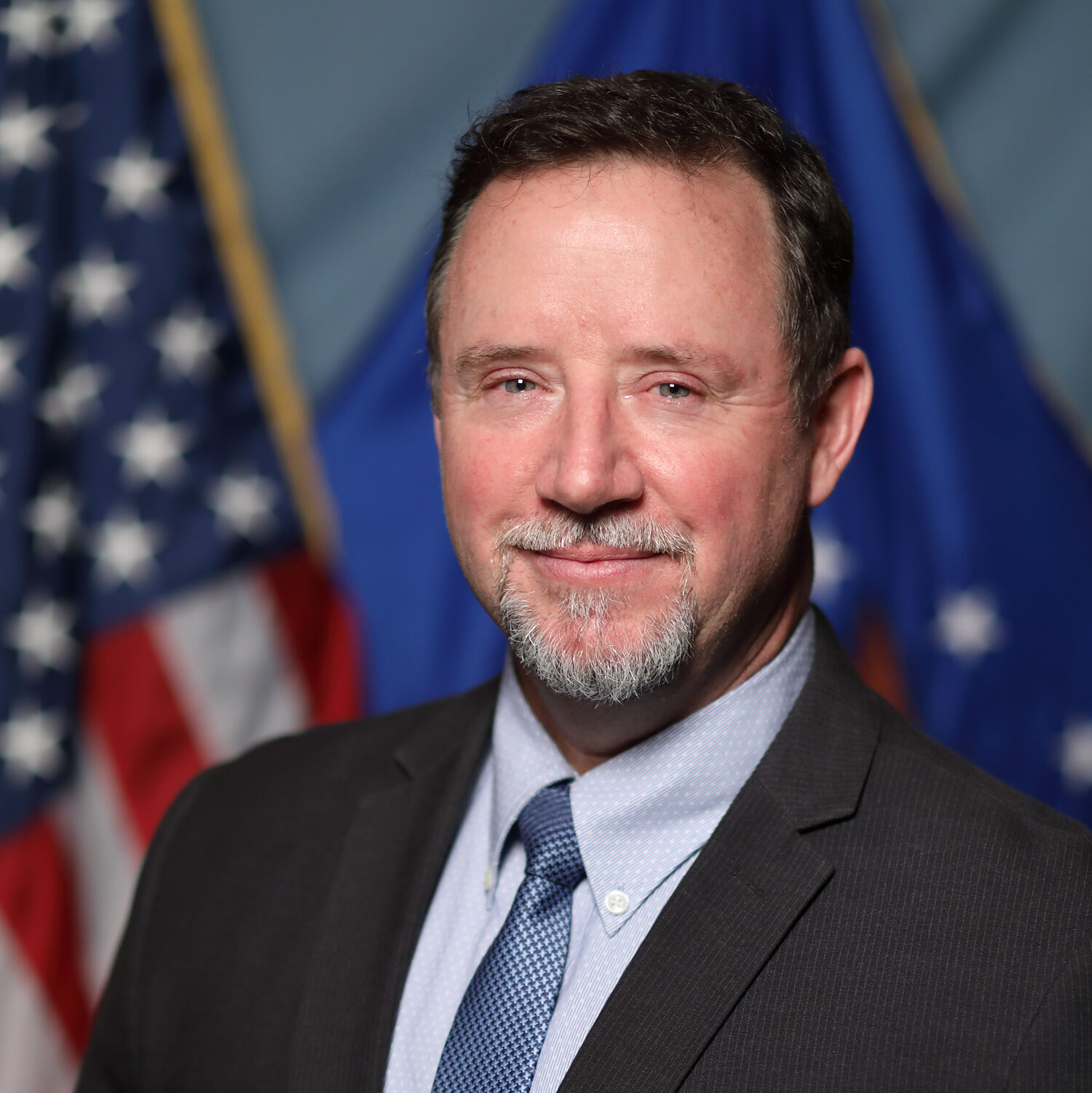 MR. Brian S. McJilton
Director, Small Business Air Force Research Laboratory
View Bio
Mr. Brian McJilton is Director of Small Business for the Air Force Research Laboratory (AFRL). He is responsible for the AFRL Small Business Programs, and the Air Force Technology Transfer and Transition (T3), commercialization and innovation programs. He focuses on developing novel interactions between AFRL researchers, small businesses and community partners to provide innovative technologies to meet Air Force requirements and AFRL small business contract award goals. His duties include the identification of small businesses that have capabilities to meet the AFRL requirements, outreach and recruitment of small businesses, transferring and commercializing AFRL intellectual property, aligning AFRL scientists and engineers with external S&T ecosystem members (e.g., university, industry, government) toward innovation initiatives, and the training of scientists, engineers and contracting officers on the small business and technology transfer programs.
Prior to his appointment as the Director of Small Business, Mr. McJilton served in a number of leadership positions for both AFRL and AFLCMC. He most recently served as the AFRL Headquarters Plans and Programs Directorate – Senior Technical Director where he was responsible for assessing strategic guidance, informing and supporting strategic planning and programming, and alliances — both internal and external — to the AF S&T laboratory. Mr. McJilton also served as the S&T Strategy – Partnering & Presence IPT lead, which focused on enterprise collaborations and the needed enhancements and new approaches to expand and deepen AFRL's engagement with external S&T ecosystems (e.g., universities, industries, government) to support the maturation of technology to accelerate transition of solutions/capabilities addressing future challenges facing both the USAF and USSF. Mr. McJilton also served as the Branch Chief (2011 – 2019) for the Headquarters Plans and Programs Directorate, Business Operations Division, Integrated Processes Branch, steering integration and support of necessary processes, procedures, and tools to synergize enterprise approaches and compliances. From 2007 – 2011, he served as the supervisory Chief Engineer of the Business Systems Group at Air Force Material Command/554 Electronic Systems Group.
Prior to serving in Federal civilian service, Mr. McJilton worked 18 years in industry for a variety of large and small businesses (e.g., SofTech, CACI, Universal Systems Inc, Integic Corp, GRACAR Corp, MacAuley-Brown) in various capacities such as Computer Engineer, Senior Systems Engineer, Engineering Management, Business Development, and Business Area Manager. Mr. McJilton also served eight years in the United States Air Force (Active & Air National Guard). He has a master's degree in Engineering Management from the University of Phoenix, and an undergraduate degree in Computer Science/Engineering from Capital University.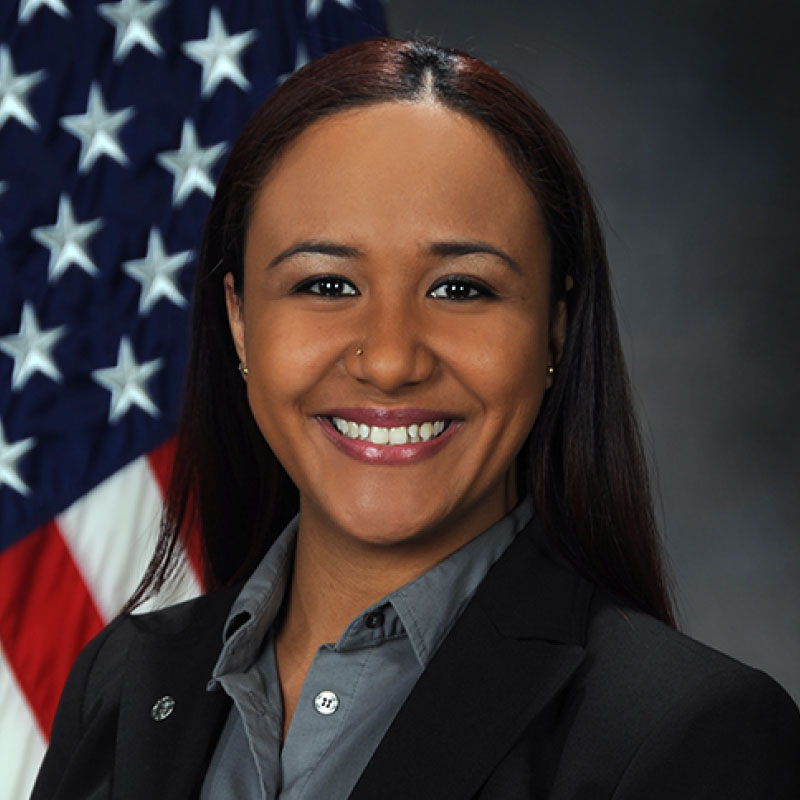 MS. NATASHA A. TOLENTINO
Lead Program Manager for the Agility Prime Program, Mobility and Training Aircraft Directorate
View Bio
Ms. Natasha Tolentino is the lead Program Manager for the Agility Prime Program, Mobility and Training Aircraft Directorate, Life-Cycle Management Center, Wright-Patterson AFB, OH. Ms. Tolentino developed and executes an acquisition strategy to expand the United States industrial base for transformative vertical takeoff and landing. Prior to this she was in charge of a full upgrade for C-5M Super Galaxy fleet of 50 aircraft, and trainers. Ms. Tolentino entered federal service in December of 2008. She holds a Bachelor of Science in Business Management and a Master's degree in Acquisition Administration. Ms. Tolentino has been assigned to numerous program, command, and staff positions; including Foreign Military Sales. Additionally, she gained experience as a logistics management specialist during a career broadening opportunity in the T-6 Program Office.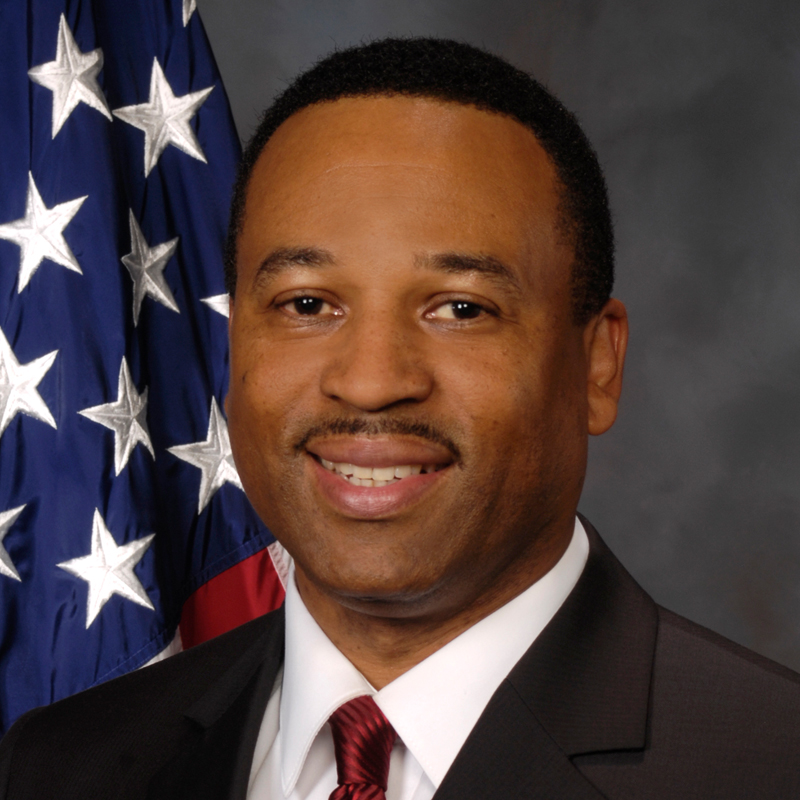 MR. JOSEPH GORDON
Director for the AF Technology Transfer & Transition Program
View Bio
Mr. Joseph Gordon is the Director for the AF Technology Transfer & Transition Program. He is responsible for linking technology and the Air Force mission with the marketplace by ensuring that Air Force science and engineering activities are transferred or shared with state and local governments, academia and industry. The exchange of knowledge, expertise, equipment, and testing facilities leverages the Department of Defense research and development investments.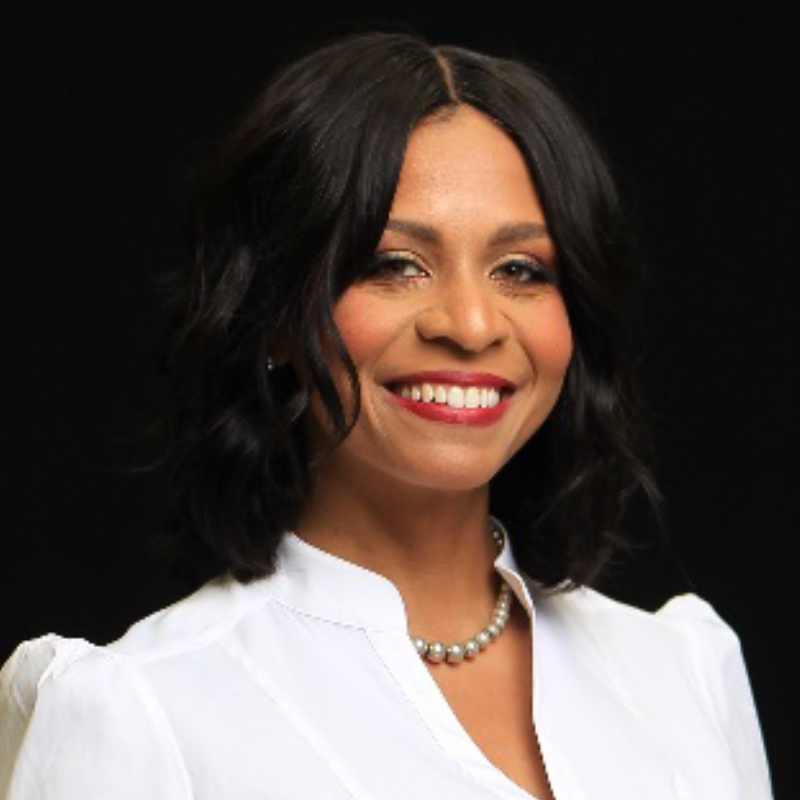 MS. LISA D. COKER
Principal and CEO of Infinite Management Solutions, LLC
View Bio
Lisa Coker is the principal and CEO of Infinite Management Solutions, LLC, a woman veteran-owned certified small business which primarily partners with middle-market and large organizations in both private and public sectors in the Midwestern region. 
Coker is a proud United States Air Force veteran. She has earned a reputation as a trusted partner, dynamic team facilitator, outstanding problem-solver, and accomplished professional. She helps C-Suite executives develop strategic plans, optimize operational processes, and execute their vision with precision. Coker is a certified Lean Six Sigma/Continuous Process Improvement Black Belt practitioner and is often consulted for her innovative business improvement strategies and solutions resulting in reduced operational costs and improved mission effectiveness. In addition to a bachelor's degree in Business Administration, Coker also holds a master's degree in Organizational Change Management and has completed professional executive programs at University of Tennessee, University of Dayton, and Dartmouth College.
Coker's passion, professionalism and poise continue to propel her forward as a recognized expert and leader in her field. In 2017, Coker had the distinct honor of leading a comprehensive strategic planning project for the Air Force Materiel Command's (AFMC) 4-Star General Commander. The commander managed an $80 Billion annual budget and employed over 27,000. Coker's outstanding team leadership skills enabled the General and her 120-member leadership team to establish a new vision statement and multiple strategic goals and objectives. In 2018, the Dayton Business Journal recognized Coker as one of the region's brightest young professionals and named her a "Forty Under 40" award winner. She was also recognized as top 100 business professional across the nation, as she was named as an "American Business Journal Rising Star." 
Coker holds memberships to, Forbes Business Council, Women in Defense (WID), Veteran Women Igniting the Spirit of Entrepreneurship (V-Wise), Rotary Club of Dayton, and Women in Business Network (WIBN). Coker also serves as a Board of Trustee for the Dayton Art Institute,  a member of the Miami Valley Alzheimer's Association board and Downtown Dayton Partnership Recovery Plan Committee. In her spare time, Coker enjoys traveling and engaging in equestrian activities with her family.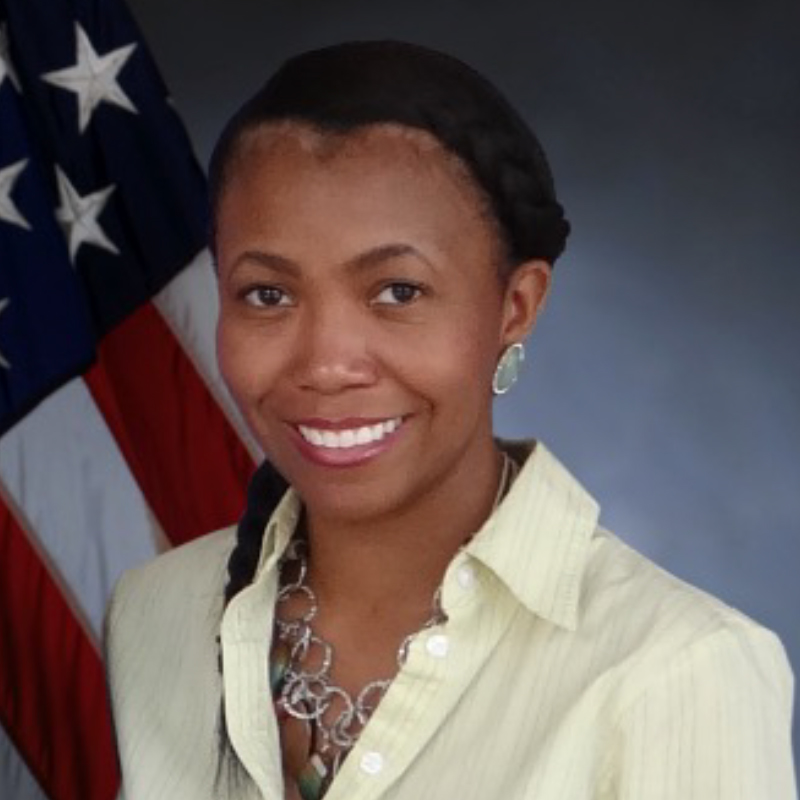 MS. ASHELEY BLACKFORD
Program Manager, AFRL Minority Leaders-Research Collaboration Program
View Bio
Ms. Asheley Blackford serves as the Program Manager for the Air Force Research Laboratory Minority Leaders – Research Collaboration Program (ML-RCP) working with many universities and colleges across the nation.  Ms. Blackford has been a part of the Materials and Manufacturing Directorate (AFRL/RX) of the Air Force Research Laboratory since 2009.  Prior to working with the ML-RCP, Ms. Blackford was the Deputy Small Business Innovation Research and Small Business Technology Transfer (SBIR/STTR) Program Manager for AFRL/RX and has experience in working with small businesses.  In addition to working this program, Ms. Blackford also manages other Government contracts for her Directorate and is actively involved with multiple organizations across AFRL. She is excited and eager to continue her engagement in working with her scientists and engineers as well as engaging with academia.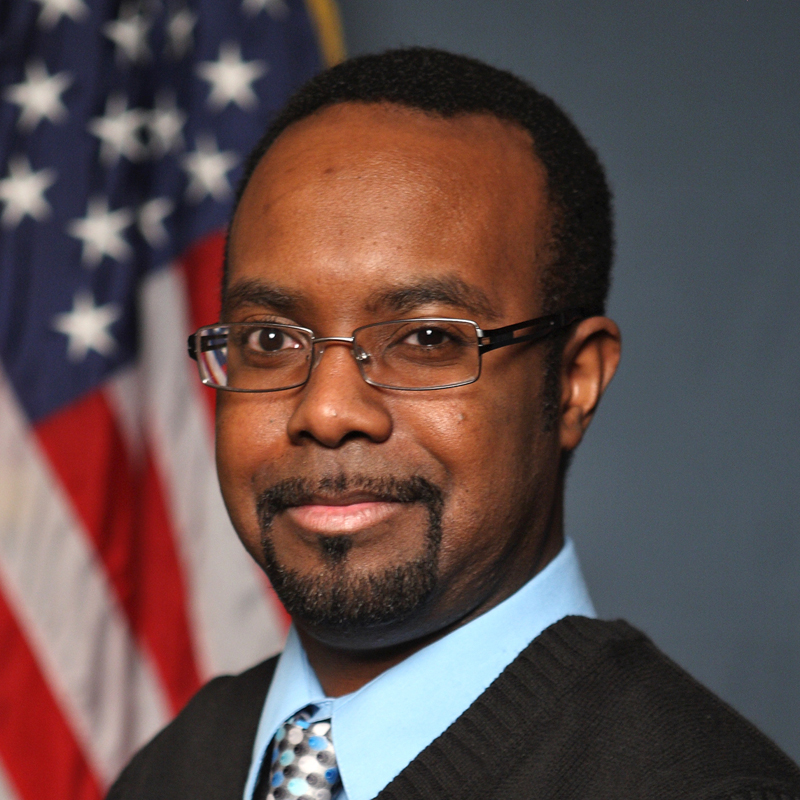 MR. BRYAN A STEVENS
Chief, Workforce Strategy and HR Data Intelligence, Air Force Research Laboratory
View Bio
Mr. Bryan A Stevens is currently working as the Chief of Workforce Strategy and Data Intelligence in Headquarters Air Force Research Laboratory (AFRL) in Dayton, Ohio.  In this role, he oversees programs and data analytics across AFRL related to talent acquisition, employee development, diversity and inclusion (D&I), engagements with Historically Black Colleges and Minority Institutions (HBCU/MI's), and the implementation of analytical tools to make better human resource decisions and predict future hiring needs. 
Mr. Stevens has worked for AFRL since 2010, initially overseeing AFRL's $500+K recruiting budget, enhancing D&I initiatives across the enterprise, utilizing big data techniques/applications to help management determine future hiring needs, and expanding AFRL's relationships with HBCU/MI's.  In addition, Mr. Stevens assisted with evaluating workforce development proposals for the AFRL Executive Director and providing recommendations for project approval as part of AFRL's $3.4M Section 219 Workforce Development Fund.  Prior to coming to Headquarters AFRL, he worked as a Human Resources Specialist responsible for determining qualifications of candidates applying to job announcements on USAJobs, resolving staffing issues with the outplacement of Science, Mathematics, and Research for Transformation (SMART) scholars, and reviewing Intergovernmental Personnel Act (IPA) assignment packages.
MS. DENISE LEE
Program Manager, Air Force Research Laboratory, Information Directorate
View Bio
Experienced Program Manager with a demonstrated history of working in the military industry.
Skilled in Government, Team Building, Management, U.S. Department of Defense, and Training.
Strong program and project management professional with a Bachelor of Applied Science
(B.A.Sc.) focused in Business Administration and Management, General from Walden University.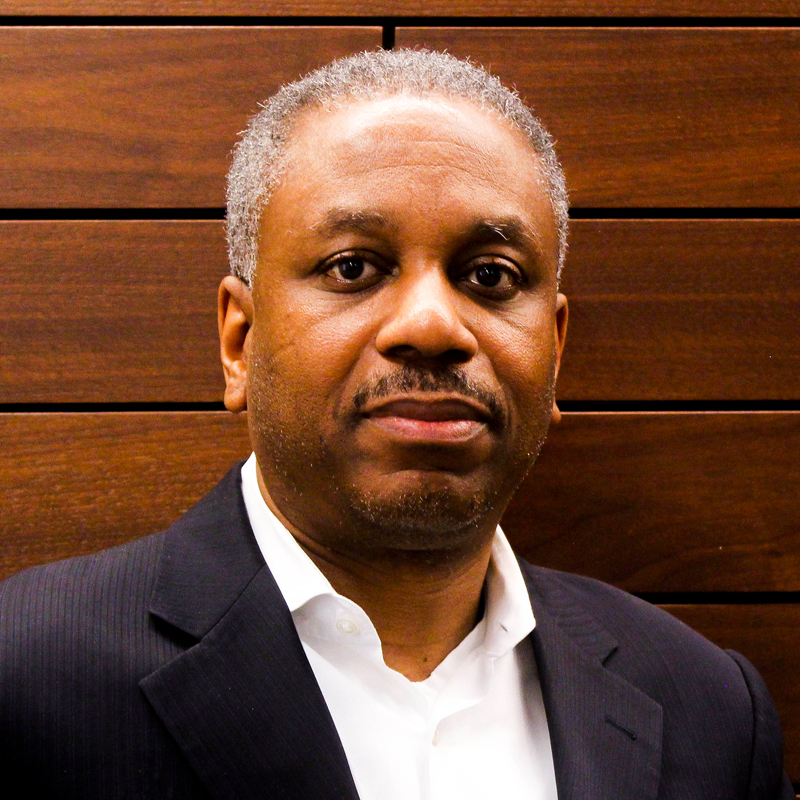 MR. ERIC ADOLPHE
Chief Executive Officer, Forward Edge-AI
View Bio
Eric Adolphe is the founder and CEO of Forward Edge-AI, Inc. Eric is the first Black Small
Business Innovation Research (SBIR) Tibbett's Award Winner, and recent winner of the Service to
the Citizens, and Federal Computer Week (FCW)/Fed100 awards.  Eric currently serves as
Principal Investigator (PI) on a National Science Foundation (NSF) SBIR, where he leads a
research team developing anti-smishing/vishing technology.  
Eric also serves as the transition lead on Forward Edge-AI's Air Force Phase I SBIR to develop a
handheld chemical and biological point detection capability.
Eric's previous work included the development of NASA's EPIC System, an SBIR technology that
was successfully commercialized. As a result, Eric received one of NASA's highest civilian honors. 
Eric holds a Bachelor of Engineering (BEEE) degree from the City College of New York (CCNY),
and a Juris Doctor (JD) degree from Catholic University of America, Columbus School of Law.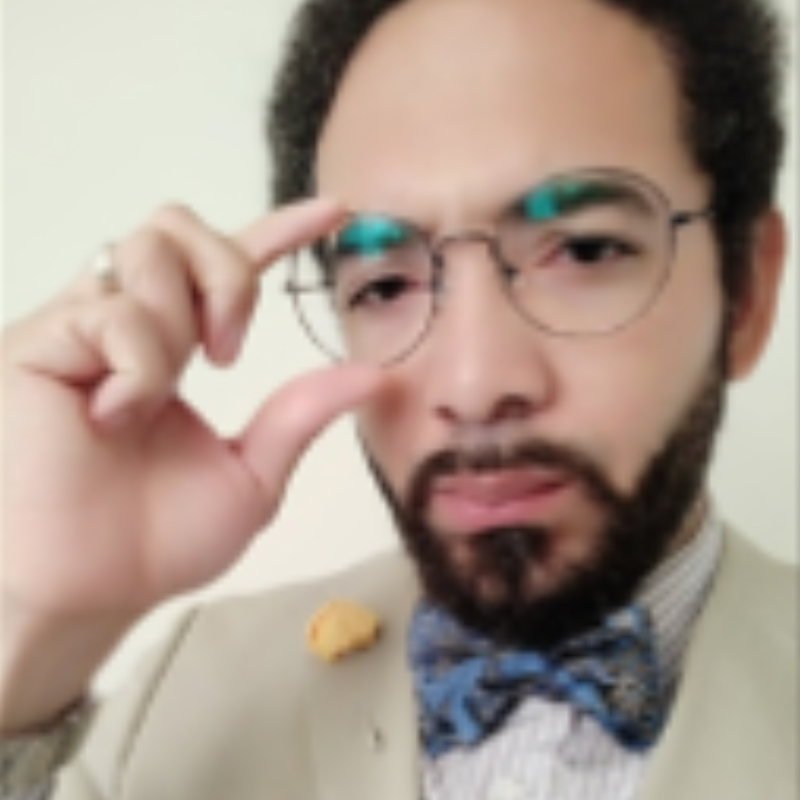 MR. ELDEN HAWKES
Partnership and Innovation Specialist, SBIR/STTR, U.S. Small Business Administration
View Bio
Mr. Elden Hawkes uses his expertise to support the Small Business Innovation Research/Small Business Technology Transfer (SBIR/ STTR) programs as the Partnership and Innovation Specialist. He currently works to foster innovation and outreach initiatives to increase understanding of SBIR/STTR opportunities amongst stakeholder networks that include local and state governments, federal agencies, colleges and universities, and small business owners. These duties also extend to the management of the agency's Federal and State Technology (FAST) Partnership Program which provides funding to state/regional organizations to execute programs designed to increase SBIR/STTR awareness and proposal submissions within their respective state/region.
Prior to joining the SBA, served as the program specialist and then program coordinator for the USDA's Small Business Innovation Research (SBIR) program. For nearly eight years he served as a lead in the budgeting, administration, and outreach for the department's SBIR efforts. These efforts included conducting stakeholder workshops, pre/post award guidance for applicants and awardees, beginning to end award processing, and outreach efforts targeting minority and women small business including speaking to 1890 universities and Native American organizations.
Elden's professional expertise include coastal ecosystems, natural resource management, fisheries, and public policy. He was a master's NOAA Living Marine Cooperative Science Center fellow, completing a Master's in Food and Agriculture with a concentration in Natural Resource Management from the University of Maryland Eastern Shore. He also a holds a bachelor's degree in Environmental Science and Marine Science also from the University of Maryland Eastern Shore.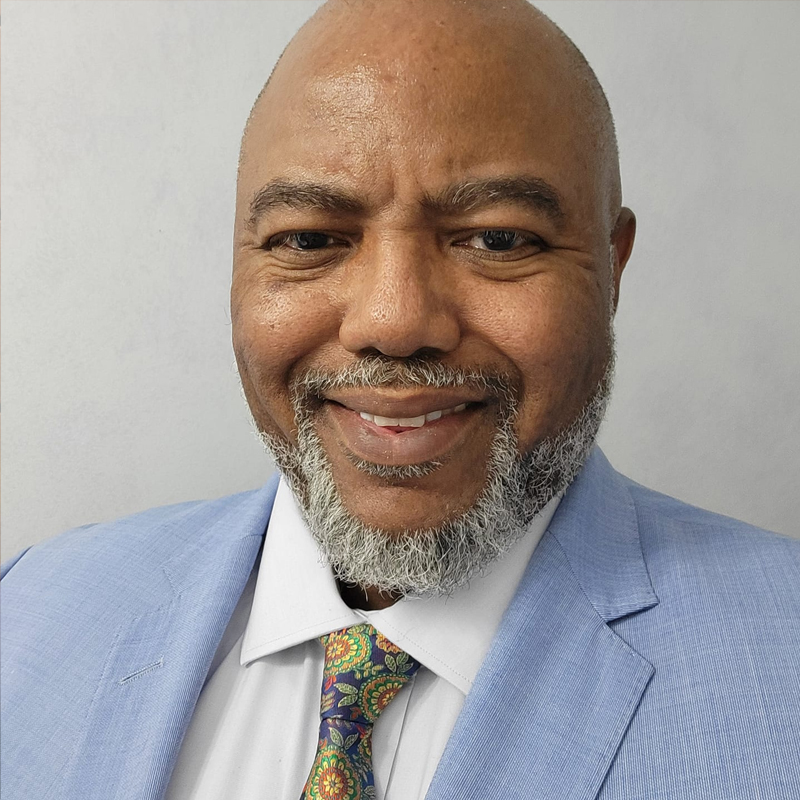 MR. JOHN BARFIELD
Director of Engagement and Visibility, Division of Research and Sponsored Programs
View Bio
Mr. John Barfield, MBA CRA serves as the Director of Engagement and Visibility in the Division of
Research and Sponsored Programs at Tennessee State University (TSU). In this capacity, he works
collaboratively with government, university and private sector partners to strategically further research
initiatives of TSU and the broader community. Mr. Barfield is over research faculty development,
research website/social media outlets, research publications, the Annual University-Wide Research
Symposium, and acts as the Point-of-Contact (POC) for the university for federal contracting initiatives.
He is a Project Director on the NSF funded Alliances for Graduate Education and the Professoriate
(AGEP) [HBU PATHs Alliance] collaborative grant with Tuskegee University, Jackson State University
and Oakland University and has been the Co-Investigator on the Tennessee Minority University Research
and Education Project Aerospace Academy (MUREP AA), a NASA funded program that teaches science,
math, engineering and aerospace concepts through hands-on projects to Middle Tennessee K-12
students. Mr. Barfield has been at TSU for 20 years and has worked in higher education for 28 years.